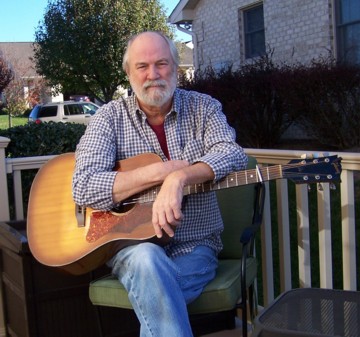 My primary interest has been Bluegrass music which I have
followed since the early 1970's. I also enjoy other genres of music, ie. Classic Rock, Blues, Folk, Country, Americana, Singer/Songwriter.

Since the summer of 2017 I have been Program Director for on-line radio station, Bell Buckle Radio, a station owned by Valerie Smith of Bell Buckle, Tennessee.
I also produce my own program "Foster's Corner" heard on station.

Since 1995, I have been a contributing writer for Bluegrass Unlimited magazine. Also since 1995 I have been a professional member of the IBMA - International Bluegrass Music Association and I am a 2004 graduate of their Leadership Bluegrass program.

-----------------------------------------------------------------------------------

I have played with a number of bands. From 2006 through 2010,
I was a member of Strasburg, Virginia's Five of a Kind Bluegrass Band.
Prior to that, from 2000 to 2005, I was a member of SW Florida's Swinging Bridge band.
Over the years some other bands I have been with were DC area's New River Express, Winterwood and Outer Banks.

From December 1985 thru February 2017, I was a part-time producer/host of Bluegrass music programs on "WAMU's Bluegrass Country". Starting with Bluegrass Overnight in 1985, I co-hosted the program until 1999 when I moved to Florida. Upon moving back to Virginia in 2006, I rejoined the overnight hosts until 2007 when the overnight show was discontinued. After that I created Foster's Corner which was a monthly then a weekly show.

I was an MC at the Delaware Valley Bluegrass Festival in Woodstown, NJ from 2013 to 2019.
From January 2015 to September 2017, I was co-owner of the now-closed ShenRiver Music Group music publishing company.